About Our Educators & Staff
Our team of educators and staff is one of the key reasons First Presbyterian has been so successful at fostering capable learners. The entire school staff is committed to providing quality care for children. All our teachers come to the classroom prepared and excited to provide the loving care all children deserve, and encourage them to learn rather than teach at them.
Every teacher at the school has embraced the dynamic and evolving facets of the Reggio model. The staff is highly trained in the many aspects of childhood development and education. At a minimum, staff must have earned or must be working toward their Child Development Associate certification, and must complete 24 hours of continued training in early childhood education each year. Our teachers are observed and evaluated annually to encourage professional growth and development. Prior to employment we conduct a criminal history check and FBI fingerprint check to verify the background of each employee. We also require annual CPR & First Aid training, and a health assessment with negative TB test on file.
Teamwork is a foundation of the school's philosophy, and that includes collaboration between staff members. When the teachers model collaborative behavior, the children emulate. This spirit of teamwork then becomes part of a child's framework for relationships beyond school.
Our school is committed to maintaining a high adult to child ratio. Small, intimate classes with ample adult interaction means our students receive the attention they need for guided learning. Educators use "observation and documentation" to track each student's understanding and achievements over time. This helps us monitor tangible development, and is a great resource for parents in understanding how their child is doing.
Teresita Calzadilla
Teresita has been working here at First Presbyterian Preschool since September 2013. She is certified as a community health worker, which allows her to work with disabled children, and is also a certified Iridologist. She is a bilingual teacher, and offers all of her lessons in both English and Spanish. She is honored to have a job that requires her to not only take care of children, but also help care for them with heart and mind and lead them along the path of education.
Adriana Pamela De La O
Adriana Pamela De La O was born in Chihuahua, Mexico. Her experience educating children began when she became a volunteer at her daughter's Pre-K class at Head Start Region 19 in 2007. There she took a teacher course which helped her better assist the educators that requested her assistance. In January of 2019 she was given the opportunity to be a substitute teacher at First Presbyterian. There she had the chance to work with different age groups starting with the beautiful MMOs up to the preschoolers.
Tina Gladden
Tina is a native southern Californian who moved to El Paso in August of 2012, when she began teaching at First Pres. She started her teaching career in 2006 and holds a Bachelor's degree in Early Childhood Education from Pacific Oaks College in Pasadena, California. Tina believes Preschool teaching is her calling and considers it a blessing. Her belief is that each child is unique, and her desire is to respectfully, and lovingly be a positive difference in their lives, the lives of their families' and our community.
Denali Gonzales
Denali  was born and raised in El Paso, Texas . She first started working at the preschool for summer camp in 2017, but began working during the school year in 2021. Her love for the preschool continues to grow as she shares the same passion for art and the love of being outdoors. She is currently studying Ecology and Evolutionary biology for pre-vet at The University of Texas at El Paso, in hopes to become a veterinarian.
Italia Gonzales
My name is Italia Gonzales and I was born and raised in El Paso. I started at First Pres. in May 2019. I am bilingual and will soon be graduating from The University of Texas at El Paso, with a Bachelor's degree in Education. I am planning on furthering my education by becoming a Diagnostician to help make a difference in children's lives. My goal is help every child with their individual needs and giving every child a chance to grow and learn. I am so thankful for this opportunity to better myself as a future teacher.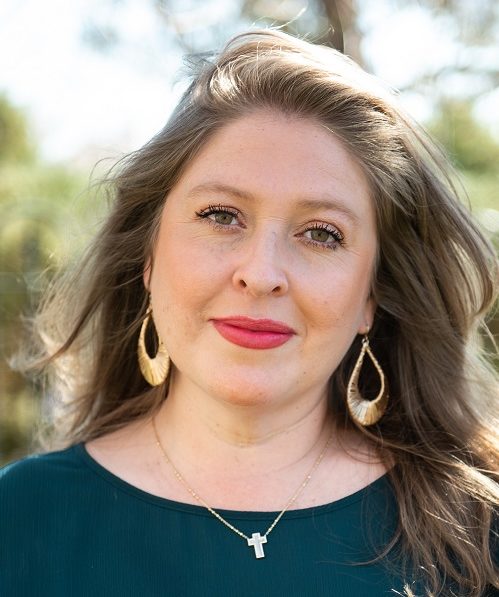 Melissa Gonzales
Melissa Gonzales was born and raised here in El Paso and holds an Associates Certification in Child Development. Melissa and her husband Jesse have two daughters, Italia and Denali. She has been working here at First Presbyterian Preschool since October of 2015. Prior to that she worked with different age groups in the El Paso Independent School district. Melissa is fluent in English and Spanish and can teach in both. She really enjoys working with children and knows that is her calling. She feels each and every child is unique in their own way and looks forward to teaching your children to love, respect, and to be kind to one another.
Yoke Wan Gunstream
Yoke Wan Gunstream was born and raised in Malaysia and moved to El Paso in 1996. She has been teaching since 2010. She officially joined the staff at First Presbyterian Preschool in 2018. Yoke Wan loves to sing and play the guitar.
Lila Gutierrez
Lila is originally from El Paso. She has been at FPP since August of 2007. She completed her studies at the University of Texas at Arlington. She loves helping children develop socialization skills and find acceptable means of expressing emotions. She sees each child as being unique, therefore, they learn and thrive at their own pace.
Suzanna Hallmark
Suzanna is our bookkeeper, and she's been with First Presbyterian Preschool since February of 2004. She attended Trinity University in San Antonio, earning a degree in Asian Studies/Business, before going back to college later on to study accounting and earn her CPA license. She started working at First Presbyterian when her youngest son was in Kindergarten here. Her sons are all grown up now, but she still feels lucky to be a part of this amazing preschool.
Melanie Hegel
Melanie Hegel was born in Chihuahua, Mexico and moved to Juarez/El Paso to further her studies. She is a recent graduate with a Bachelor's Degree in Education from the University of Texas at El Paso. She started working at First Presbyterian Preschool in 2019. Her goal for the school year is to provide an atmosphere where children are allowed to progress daily in their development of social, cognitive, physical and language skills throughout the year.
Vanessa Johnson
Vanessa began her musical training in piano at age 3, and graduated from the Walnut Hill School for the Arts in Natick, Massachusetts with a major in composition. She additionally studied music at New England Conservatory of Music and the University of Southern California, where she received her B.A. in International Relations and French. She also has a M.A. in Latin American and Border Studies from UTEP. A 2003 graduate of Leadership El Paso, Vanessa has served on numerous nonprofit boards in El Paso and the region. She works as the Music Director at First Presbyterian Church.
Claudia Juarez
Claudia has multiple years of teaching experience with an emphasis on Montessori and started here in 2014. She is certified as a Montessori guide by Children's House (teaching children 3-6 years, Pre-K and Kinder). She completed her training in San Diego before earning her Masters in Education (major in Child Development ages 3-6) in Baltimore. Her main goal is to help children develop according to their individual needs, while providing appropriate learning opportunities to help their brains establish the proper connections during this age. Working at First Presbyterian Preschool has given her the opportunity to do what she likes the most – instructing little ones.
Bonnie Kassanjee
Bonnie began teaching at First Presbyterian Preschool in August of 2000. She has a Child Development Associate Credential. . She enjoys working alongside a great staff and watching her students learn and grow as they build confidence and self-esteem.
Dawn Kliebert
Ms. Kliebert has several years of previous experience in the administrative, management and financial fields.  She began working at First Presbyterian Preschool in March of 1999, gaining valuable experience about our program as the Administrative Assistant to the Director, as an alumni parent and as a Board member at the Preschool. 
Charlene Lievanos
Charlene Lievanos has been teaching here at First Presbyterian since August of 1999. She became the Assistant Director in August of 2019. She attended Colorado College in Colorado Springs, where she studied sociology. Charlene holds a CDA credential –a credential that helps promote the emotional, physical intellectual and social development of young children. She believes that children are capable participants in the planning and implementing of all learning. She has lived in El Paso for over 20 years with her husband and has two grown children.
Ashley Mendoza
Ashley was born and raised in El Paso, Texas. She began working for First Presbyterian Preschool in July of 2021and continued on that Fall.  She currently attends the University of Texas at El Paso, studying Education, in hopes of one day becoming a speech teacher. The love she shares for children continues to grow everyday as she works with the children, as well as her love for music and art. 
Michelle Meredith
Michelle has been teaching for over a decade, starting with teaching psychology to high school seniors at Loretto Academy. She then moved to Austin and spent ten years teaching at Westlake Hills Presbyterian Preschool. She has a Bachelors Degree in Psychology from the University of Texas at El Paso and has taken classes in Child Development at Austin Community College. It is her goal to guide each child to grow, learn, and explore in this new place.
Frank Montoya
Frank Montoya was born and raised in El Paso, TX. He retired from The El Paso Water Utilities with 15 years' experience in plumbing. He received a Microsoft Certification from El Paso Community College. Frank began working at First Presbyterian Preschool in 2019, as the Facility Stewart.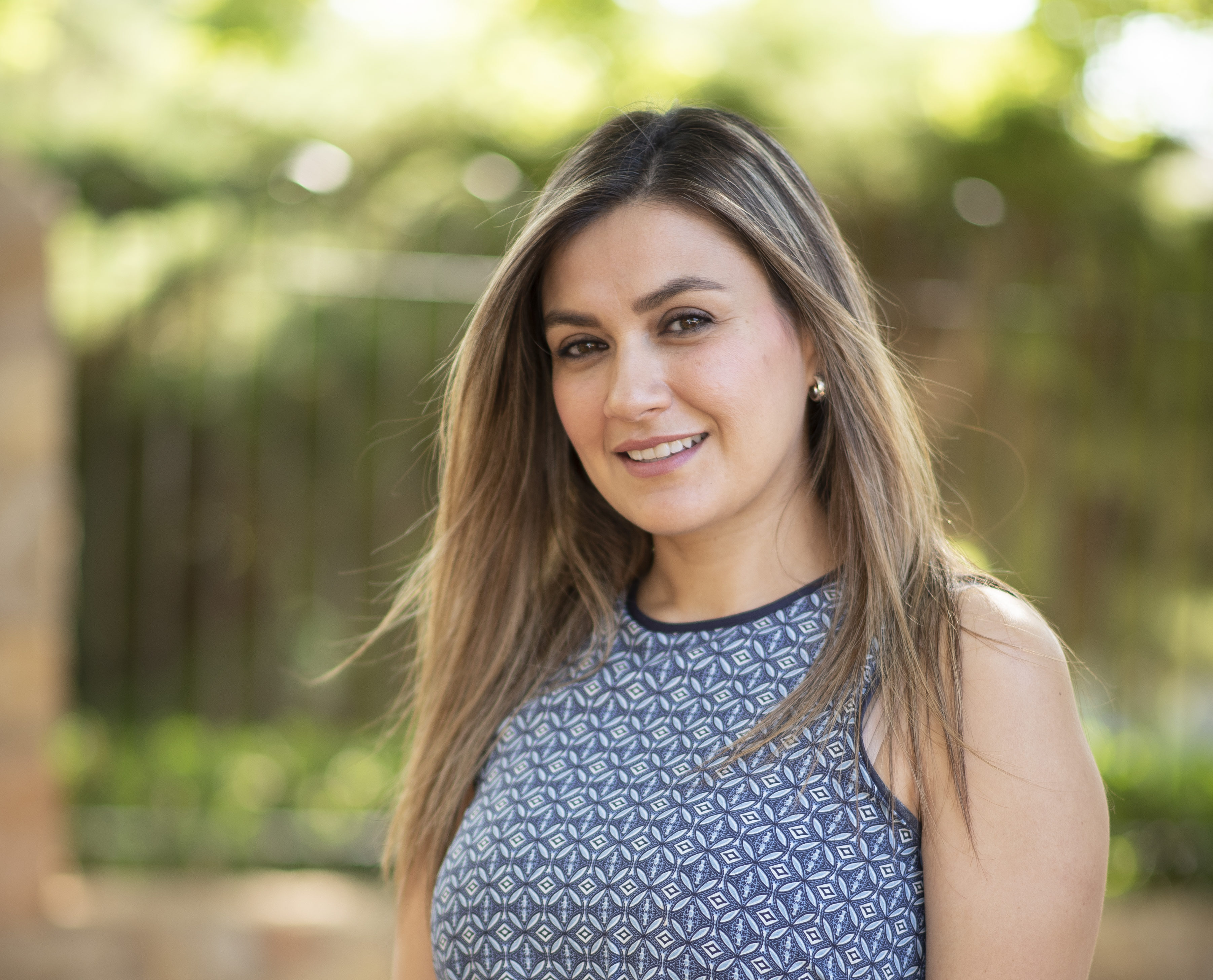 Marisol Munoz
Marisol Munoz is originally from Guanajuato, México, where she studied Early Childhood Education at Instituto America en Leon, Guanajuato. Marisol came to the preschool in 2007, where she was a Spanish teacher for Pre-K and Kindergarten. In 2010 she left and returned in 2017, to continue to teach Spanish, while working on obtaining her CDA in Early Childhood Education.
Ali Neal
Ali is a First Presbyterian Preschool graduate herself and currently works with our MMO students. She was born and raised right here in El Paso and is currently studying psychology at UTEP, with the ultimate goal of being a clinical child psychologist. She enjoys every moment working with children and learning about them. She finds working in our child-based learning environment inspiring, exhilarating, and enlightening.
Cece Neal
Mrs. Neal has a B.A. in Preschool and Elementary Education from the University of Florida.  She has worked in the early childhood field since 1979.  Cece is the founding director of First Presbyterian Preschool.  Mrs. Neal is a member of The North American Reggio Emilia Alliance and on the Paso Del Norte Association for the Education of Young Children.  She is also a member of the Texas Association for the Education of Young Children and NAEYC and a member of the Southern Early Childhood Association.
AnnElise Perkins
AnnElise Perkins was born in El Paso, Texas and studied at UTEP graduating in 2018. She started working at the preschool in 2019 as an aid and moved to a teaching position the following year. She is excited to help grow the minds of young children just as the teachers of First Presbyterian did when she attended the preschool herself. 
Teresa Ramos
Teresa has been working in this profession more than 30 years. She has an Associates degree in Child Development, and is a past board member of the Paso del Norte National Association for the Education of Young Children. She's been working at First Presbyterian Preschool since August of 2004, and enjoys serving as a mentor for new teachers and parents. 
Olivia Romero
Olivia has a Bachelor's Degree in Preschool Education and a major in Pedagogy. She has been teaching and working with 3, 4 & 5 year olds since 2001. Born and raised in Cd. Juarez, she originally taught English as a second language and Spanish. She joined the First Presbyterian Preschool staff in August, 2012 as a language teacher. She is now co-teaching Spanish to our students. Her goals are to nurture the Spanish language in native speakers and motivate non-native speakers to acquire vocabulary in a fun and natural way. She strongly believes that teaching is an art and that the masterpiece is your little one.
Marina Schlinke
Marina has been working in early childhood education for more than 20 years and has been with First Presbyterian Preschool since August of 2012. She loves to work with 3 and 4 year olds and help them develop basic foundational skills on which they rely as they move forward, such as social skills, math, science, language, and literacy – disguised as fun and play. She wants every child to develop a love for learning and a positive outlook towards school.
Alma Seyffert
Alma Seffert was born and raised here in El Paso, Texas. In 2001, she started teaching in the elementary school setting and has greatly enjoyed working in the field of education. Since 2016, she has been teaching here at First Presbyterian Preschool. Her teaching experiences have encouraged her to continue education and she has now obtained her Child Development Associates Certification.
Claudia Valdivia
Claudia was born in El Paso and raised in Juarez, and holds a degree in Child Development. She started teaching here at First Presbyterian Preschool in August of 2014. She loves working with kids and applying the most current practices in early childhood development. She believes that children are young individuals with needs and wants that need to be catered to and carefully nurtured. She strives to support her students as they leap forward in motor development, increase mental reasoning skills, explore language abilities, and blossom in social, emotional, and spiritual growth.
Be Inspired by a Different Way to Learn
First Presbyterian Preschool
First Presbyterian Preschool
1340 Murchison Drive, El Paso, TX, USA